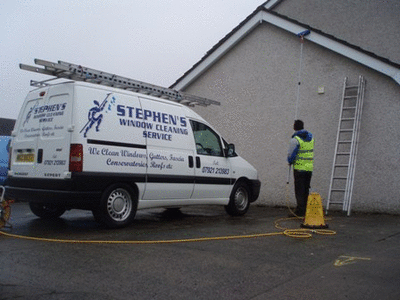 We at Stephens Window Cleaning Service pride ourselves in putting in the extra effort to respect your properties and gardens. There will be no size 12's in your flowerbeds.
Rest assured Stephens Window Cleaning operatives are experienced window cleaners in both traditional and water fed pole methods.
We pride ourselves on reliability and professionalism. No matter what size of property you live in we will make sure you have you windows cleaned at a frequency that suits you. We use the latest in pure water technology. There will be no climbing on your tiles or porches.
We are able to clean windows above conservatories
Sills and frames cleaned each time at no extra cost
Internal window cleaning available on request
All our work is full insured
We provide our service all year round